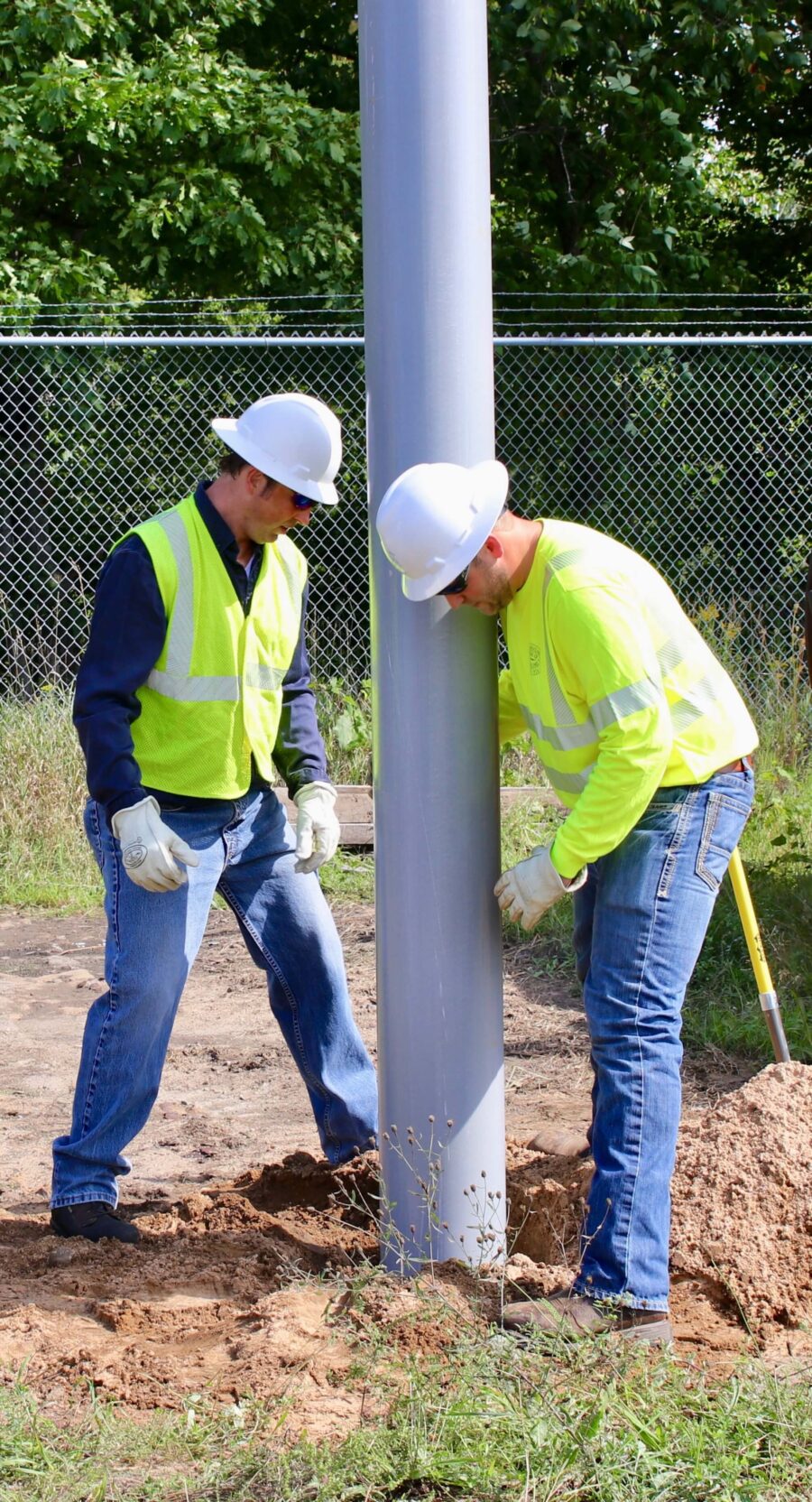 Made by Problem-Solvers
The Pinnacle Pole® was designed by Century Utility Products LLC, as the culmination of years of utility pole market research. Since its formation, Century has built on that knowledge to develop the most cost-effective high production volume solution to the problems posed by existing pole materials.
As more jurisdictions, utilities and co-ops look for a way to replace existing wood pole infrastructure and harden their grid, without the fire, electrocution, and chemical-leaching hazards posed by wood, the Pinnacle Pole® provides the best answer for 40-ft and 45-ft Class 3 electric distribution poles.

Why use Pinnacle Pole?
From Engineering to Purchasing, Installation, Inspection, Environmental, and C-Suite Officers Pinnacle Pole has benefits for everyone!
Learn More